Webinars
INCLUDE Webinars
A series of future webinars are planned by the INCLUDE organizers, in response to stated needs and interests from stakeholders, and in connection with other related professional organisations. Other relevant webinars will also be shared.
Click on the images below to link to the relevant webinars described below….

Assistive Technology webinars
A monthly listing of webinars in Assistive Technology applications.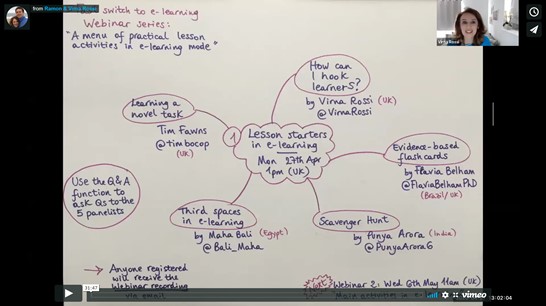 Webinars by Virna Rossi
Virna Rossi has crated a series of webinars related to e-learning. You would welcome some practical ideas for activities in e-learning mode as you have had to switch to e-learning fast, because of the pandemic. In your current e-learning mode, you likely have some synchronous and some asynchronous lessons.

YouTube webinar recordings from the International Dyslexia Association (IDA):
Things to Know About Assistive Technology during Distance Learning. Presenter – Jamie Martin
Innovative Ways to Teach Online. Presenter – Margie Gillis