Overhauling the ENTR Program Using UDL
By: Katherine Carpenter, Dr. Brad Anderson, and Dr. Seanna Takacs from Kwantlen Polytechnic University
Watch the related webinar recording HERE.
In 1999, The Entrepreneur Leadership program (ENTR) was launched as Kwantlen Polytechnic University's first Bachelor of Business Administration program. The program was developed to provide full-time and part-time students the opportunity to successfully undertake roles in general management, new venture creation and development, and sales management in any sector of the economy, within a local or global scope.
While 93.6% of ENTR graduates were employed after graduation, the program struggled with enrollment as the number of students enrolled in the program declined over the years to 40% capacity. The ENTR program also has historically had higher withdrawal and repeat rates when compared to other KPU BBA programs. The ENTR program was facing a crisis and paused to consider what a program overhaul could look like to make it appealing and inclusive.
Recognizing the program must adapt to the changing needs of students to remain viable, the program underwent a renewal process to modernize the program learning objectives (PLOs) from the original 1996 proposal.
As an Educational Consultant in UDL at KPU, Seanna was called in to do a presentation on the ways UDL could support program renewal. Many of the features of UDL are a natural fit with entrepreneurship such as accounting for variability, accessibility, iterative design processes, and gathering feedback on design choices. ENTR faculty were interested not only in course-level changes. How could we use UDL to design the entire program? How could we implement student choice in navigating course selection and prerequisites? The idea of Jerome Bruner's Spiral Curriculum was also introduced with the goal of supporting ongoing inquiry and development of ideas; far from the test-and-essay, course-by-course delivery model, budding ideas in the early stages of the program would have the chance to grow and flower through subsequent courses and projects as concepts were revisited and elaborated throughout the program. An optimistic group set ambitious goals to grow the program by teaching entrepreneurial leadership experientially, inclusively, and meaningfully.
The three broad goals of the renewal included:
Attracting a broader student base, clarify the program's intent for all stakeholders, and build on our record of experiential learning.
Aligning with the ACBSP accreditation requirements and KPU's current expectations for curricula.
Modernizing the PLOs to align to the course learning outcomes and guiding principles of UDL, spiral curricula, active and experiential learning, and student agency.
What followed was an extensive mapping of program learning outcomes, course learning outcomes, course redesign and audit, and three-stage approval process up to University Senate.
The program changes were implemented and took effect in the Fall of 2021. The results are exciting and encouraging. Enrolment rates have increased to the highest amongst the KPU business programs, throughout all four years of the program students have plenty of choices in how they demonstrate their learning, and in several ENTR courses students are taking ownership over their levels of performance through contract grading.
And we've only just begun! Come to our INCLUDE session to learn more about the program overhaul process, our present learnings as faculty, and our path forward to continue improving the program.
---
Bios:
Katherine Carpenter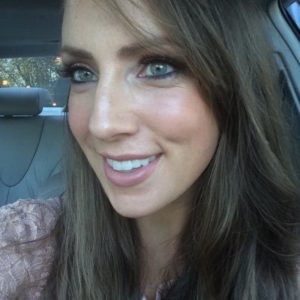 Katherine Carpenter (Cochrane) has an MBA from the University of Victoria and has been a full-time Faculty Member with Kwantlen Polytechnic University since 2020. Katherine has over 12 years of experience teaching in-person and online and delivering advisory projects to various entrepreneurial organizations. In addition to entrepreneurship, her areas of expertise include student engagement, online learning, program development and renewal, and instructional design.
Katherine is currently a developer in the Open Education for a Better World mentoring program and is a 2021 OER Grant Recipient through the KPU Open Education Working Group. When she's not instructing with KPU, Katherine also teaches at other public and PVI organizations across the country, and advocates for UDL, open education, online delivery, and continuously improving programs to meet the needs of those learners worldwide.
---
Dr. Brad Anderson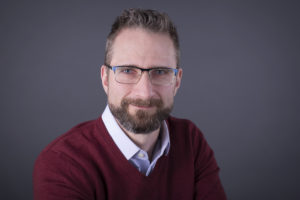 I used to make drugs for a living.
Saying that is a great way to make a splash at cocktail parties. And it happens to be true, too! Though I've been teaching business for many years, I started in the biotech industry. I earned an MSC way back in 1997 and started work in drug manufacturing and development. I've worked on drugs for various types of cancer, treatments for antibiotic-resistant infections … and I even worked on a drug for turkeys! Don't laugh; turkeys need love too.
Around 2006, I joined the dark side and earned my MBA. After that, I worked in business development, where I'd prepare budgets and bid on multi-million dollar projects. From there, I transitioned into consulting and spent some years after the big bust of 2008 building up a real estate investment business.
But that's all behind me now.
These days, I'm working on a lot of things I love. I've been teaching business since 2009, which is hands down the best job ever. In 2019, I earned my doctor of business administration (DBA) degree researching organizational and managerial wisdom. And, when I've got some spare time, I write science fiction because, lets be honest, there's nothing good on TV, so you might as well write your own stories.
Check out my blog at https://bradanderson2000.com/
---
Dr. Seanna Takacs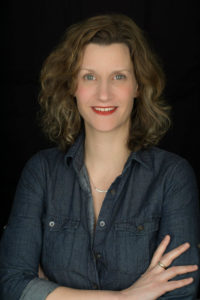 Seanna has worked with children, teens, and young adults with learning difficulties from the earliest stages of her career. She holds a PhD in Educational Psychology from SFU where she studied reading comprehension and more broadly, variation in language acquisition and literacy processes. Seanna was an instructor in post-secondary for ten years, teaching courses on instructional psychology, reading, and learning disabilities. Her interest in Universal Design for Learning is contemporaneous with her investigation of learning differences: what differences exist, are those differences meaningful, and how can we ameliorate those differences through strong teaching and curriculum design practices? Seanna has completed UDL contracts at the Justice Institute of British Columbia, British Columbia Institute of Technology, and in the Teaching and Learning Commons at Kwantlen Polytechnic University. Through her role in Accessibility Services at KPU, Seanna is excited to work on both sides of the fence, supporting both students and instructors, in equitable educational experiences for all.