By: Dr. Frances Smith, Adjunct Professor, George Washington University and UDL Leadership Fellow, Boston College/CAST
My first introduction to universal design for learning (UDL) was during the summer of 2001. The Dean of the School of Education, Virginia Commonwealth University, Richmond, Virginia, USA where I was working at the time had received an email communication from CAST announcing a summer institute on UDL and, knowing my interests in inclusive technology, sent that on to me. That invitation and opportunity began a new journey in my professional career in UDL.
Nested in that email was reference to an enlightening article titled, "The Future is in the Margins: The Role of Technology and Disability in Educational Reform" which summarized some important predictions of how technology would change over time and, more importantly, expand the opportunities of so many marginalized individuals (Rose & Meyer, 2000). Of particular importance, the authors highlighted:
"The result of new technologies will be a re-centering of the core agenda of school on learning instead of content. This will be fostered by advances in our understanding of what learning really is…and which methods –such as universal design for learning–are articulated and flexible enough to meet the diverse learning needs of all the students" (p. 6)
As an emerging science, UDL immediately peeked my interests on how the promise for leveraging evolving technologies could open doors for marginalized students and expand their educational pathways. The power and flexibility of digital tools could shift the way that we both understand and support students' learning. That invitation took me to Peabody, Massachusetts (USA) and a full week of immersion into exploring UDL with 50 other educators from around the USA.
At this juncture, I had many years of experience as a practitioner in vocational evaluation and assistive technology. These had provided me with a deep understanding of the underpinnings of disabilities, exploring career paths, and figuring out how to adapt technology to expand and enrich learning. Both disciplines encouraged practitioners to seek optional ways to find success for students and adults with disabilities. As a vocational evaluation practitioner, I had often worked with students who on paper (standardized test results) had failed miserably in their education. Yet, when we allowed those students to help us craft a week-long career assessment process that mirrored their interests and provided hands-on work tasks for them to complete, an entirely different person emerged; one with obvious intelligence and aptitude. In my work as an assistive technology professional for a large urban public school in the metro Washington, DC area of the U.S. I had been a part of some of the early adoption of assistive technologies that grew out of the 1990's and opened doors for those with a range of physical, sensory, motor, and multiple disabilities. These technologies allowed them to write with their voice, couple words together and "word predict" in a document, and "read" written material with their eyes. The possibilities were amazing. Yet, as Rose and Meyer (2000) also found, these technologies held less effectiveness when these students went into classrooms or work sites where traditional instructional, or work practices continued to create barriers to success.
The framework of UDL offered a focus on inclusive designs that were embedded from the beginning, supported an acknowledgement of learner variability across all individuals, and a focused on approaches to reach and teach all students. I could see the power of this approach working and therein began my transformation as a lifelong devotee of UDL.
Upon completion, I returned to my then position as a director of a faculty technology lab at a university in the Southeast and began considering how the UDL framework could be infused into my work. These were exciting times for the beginnings of distance learning and the importance of accessible web design. The framework UDL had much potential! However, sometimes pioneering ideas are slow to catch on and in the early 2000's, little research on the effectiveness of UDL in higher education had yet to be published. The reception to such a new idea was slow and it took time for faculty to adopt UDL campus-wide, but the ability to infuse these ideas in classes and trainings started to grow. Fortunately for me, I was also beginning my doctoral studies at GW university and knew I wanted to focus my future research on UDL.
The Why, What, and How of the UDL Course
Having a vision for why a course in UDL is important is the easy part when one has spent a week with impassioned educators and CAST leaders indoctrinating all in the principles, opportunities, and power of UDL. As a new doctoral student, exploring such innovative opportunities to learn about UDL were supported and continued to grow. My visionary advisor and the department chair of Graduate School of Education and Human Development, of Special Education and Disability Studies supported these interests in exploring a new course option in UDL at GW. We began with a summer institute and piloted a week-long face-to-face class on the downtown campus of GW in Washington, DC.
The groundswell of interest to attend this summer institute blossomed quickly – perhaps because there were few such classes in the country at that time. Students started to fill these classes and enriched the community we were building. Having access to nearby national programs also proved to be beneficial as we could schedule in guest experts for daily presentations or, in some cases, arrange "field trips" to visit them in person and explore their views on UDL.
Since few UDL texts had been written, we relied on the same notebook of resources and articles shared at that 2001 summer institute at CAST. As an "experimental pilot offering" we also had a small room with computers to teach the class. Even with these restrictions, our first class was filled, and many faculty members and adjunct faculty requested to "sit in" on the course and learn about this novel and intriguing idea called "universal design for learning". By 2002, Teaching Every Student in the Digital Age: Universal Design for Learning was published, and a free digital copy posted on the CAST website (Rose, Meyer, & Rappolt, 2002). This was our adopted text for the next 10 years. In 2014, we added Universal Design for Learning: Theory and Practice as our core text (Rose, Meyer, & Gordon, 2014) as this was offered again in multiple formats of text, e-pub, and freely online. CAST has continued to model UDL best practices in offering open, digital formats of many of their publications and which demonstrate the three core UDL principles in action: 1) provide multiple options of engagement, 2) provide multiple options of representation, and 3) provide multiple options of action and expression (CAST, 2021).
In 2003, the Blackboard Learning Management System® (LMS) was being used for online course instruction on the GW campus. Still in its infancy, Blackboard® provided a digital means to continue our classroom instruction after the initial week of in-class instruction. We could also post the PowerPoint presentations, link videos, and add hyperlinks to resources that supported the material. Over the next year, the university office of Disability Support Services (DSS) offered small grant opportunities to strengthen existing courses that promoted universal designs. We obtained a small grant and continued to expand the digital resources used for in-class instruction and through our online Blackboard course. Several other faculty members also explored this opportunity to redesign courses that modeled UDL best practices (George Washington University, 2005).
Strengths, Opportunities, and Lessons Learned
Pitching a new course in higher education often takes time and it may take years until adoption. This UDL course however continued to flourish since the course was so successful as a "summer pilot". Since its inception in 2003, the course has been in existence for 18 years through the Graduate School of Human Development and Education: Department of Special Education and Disability Studies. In the early years, the chair of the Department of Special Education and Disability Studies began a new policy to have all faculty include universal design and UDL language in syllabi. The hybrid model existed for approximately eight years and the course has been completely online since 2012. Students from across a range of content disciplines have taken this course. Several of the department programs (M.A. – Collaborative Vocational Evaluation Training; M.A. – Interdisciplinary Secondary Transition Services) have adopted this course as a requirement in their master's level programs and the course is also an elective for the Doctorate in Special Education. In 2007, I invited a colleague with expertise in curriculum and instruction to join as a co-instructor. That was a very wise decision as her background was extremely pertinent to the growing focus of UDL application in schools. The partnership between a curriculum and instruction expert with one in UDL and assistive technology proved to be a strong co-teaching arrangement.
While the course has never been embraced systemwide across the university, the impact has made headway. Discussions and alliances have been explored with the Disability Support Services, Office of the Provost, and the Academic Technologies. As a result, the incorporation of UDL best practices have been strengthened and infused into some of these areas. Many of the students who have taken this class have gone on to national leadership roles promoting UDL across a range of programs, schools, and work settings.
References
CAST, 2021. About CAST. Retrieved from https://www.cast.org/
George Washington University (2005). By george. The Official News Source of the George Washington University, 17(11), 1-12.
Meyer, A., Rose, D. H., & Gordon, D. (2014). Universal design for learning: Theory and practice. Wakefield, MA: CAST Professional Publishing.
Rose, D. H., Meyer, A, & Rappolt, G. (2002). Teaching every student in the digital age: Universal design for learning. Alexandria, VA: Association for Supervision and Curriculum Development.
About the Author: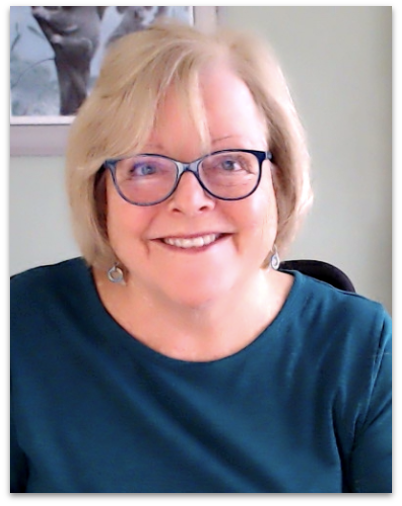 Frances Smith, Ed.D, is an educator and consultant (Recognizing Differences, LLC) based in Richmond, VA, USA. She has taught as an adjunct professor in the Graduate School of Education and Human Development at George Washington University since the late 1980's in vocational evaluation topical areas. In 1997, Dr. Smith co-designed and co-taught a fully online course in Technology & Disabilities. In 2003, she began piloting a new graduate hybrid course in universal design for learning, offered over 18 years in face-to-face, blended, and now completely online formats. A range of students across special education, rehabilitation, museum education, curriculum and instruction, transition special education, higher education, and instructional technology have taken this course as well as faculty, doctoral candidates and others seeking to learn about UDL. Dr. Smith holds an M.A in Collaborative Vocational Evaluation, Ed.S in Transition Special Education, and Ed.D in Higher Education Administration, all from GW University.
In 2011, she was selected as one of eight postdoctoral UDL fellows in residence at CAST and Boston College Lynch School of Education. Her work focused on UDL in higher education, transition special education, career assessment, and inclusive technologies. Dr. Smith is currently a member of the CAST National Faculty. She has been an early adopter of UDL and provided training nationally and internationally. She is a past board member of the former National UDL Taskforce (USA) and represented the voice of the Vocational Evaluation and Career Assessment Professional Association. She is a past recipient of the 2015 DISES Distinguished Leadership Award for her collaborative work with an online UDL learning project with colleagues at the School of Education at Virginia Commonwealth University, Richmond, VA and The Mico University College, in Kingston, Jamaica.
More details about Dr. Smith's work can be found at http://www.recognizingdifferences.com